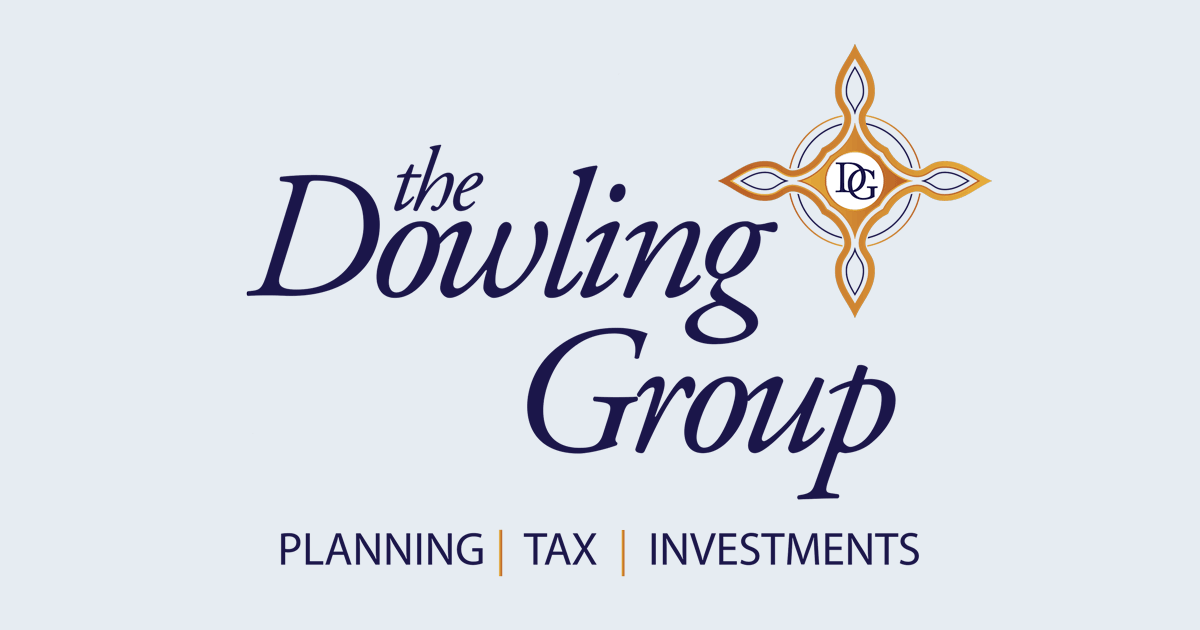 What to Expect: Our New Tax Filing Protocol for 2021
After a year in which the word 'unprecendented' surely saw unprecedented use, we at the Dowling Group want to ensure as seamless and pain-free a tax season as possible for our clients. Over the last several months we've worked tirelessly to minimize disruptions to the experience you've come to expect from us. We value our relationship and want to do what we can to make your life easier during this stressful and tumultous time.
To that end: for those clients who prefer it, we now offer a completely online option.
Our Online Tax Prep System
The system we use to facilitate our tax prep service is called Canopy. It can be accessed through your desktop web browser, on iPhones and iPads, and on Android devices. Canopy provides a secure, user-friendly way to manage several key parts of the tax preparation process:
Secure communication with your advisor at the Dowling Group
Questionnaires ("Surveys") through which you'll provide information your advisor needs to complete your tax return
A "Requests" list so you always know if your advisor needs something from you in order to move the process forward
Document upload and download
e-Signing of completed documents, including identity verification
Bill payment

To get started, please contact your advisor directly or email Katie McGroarty. Your advisor will create an account and email an invitation link allowing you to sign up with a password of your choice. For your protection, please be sure to use a hard-to-guess password, and never re-use passwords from other sites.
After you have completed the sign up process, you can also install the app on your mobile device:


We hope you find Canopy straightforward and pleasant to use. If you run into trouble, you can either check their collection of tutorials (click "For Clients") or contact us for assistance.
Does Canopy Replace eMoney?
We believe that eMoney should remain an essential part of your planning workflow, and we will continue to recommend its use. Canopy will be used in addition to eMoney for transmittal of documents and requests.
If You'd Rather Not Use Canopy
Whatever the reason, we don't mind at all. We're perfectly happy to accept your documents by mail or by in-person drop off. Please contact us at 203‑967‑2231 to arrange a drop off time or to let us know to expect your documents in the mail.
Discussion and Review Meetings
Some issues may be too complex to discuss over email or similar systems. In these cases, we can schedule a meeting with you over Zoom or on the phone. While we believe phone and Zoom meetings will be the most convenient option for nearly all our clients, we can also hold in-person meetings in our office if necessary. We do require everyone in the office, including all visitors, to wear a face mask and follow the other CDC recommended protocols to prevent the spread of COVID-19.
We're Here for You
We hope you find these additional workflow options useful, and we'll continue to keep you informed of other developments via our weekly newsletter. If you have any questions or need further accommodations, please get in touch. Whatever you look to us for—tax prep, financial planning, or investment advice—we want to do whatever we can to help you feel safe and confident during these uncertain times.
Wishing you and your families well,
Sean M. Dowling, CFP, EA
President, The Dowling Group Wealth Management
Please feel free to forward this commentary to family, friends, or colleagues. If you would like us to add them to the list, please reply to this e-mail with their e-mail address and we will ask for their permission to be added.
---
ADV & Investment Objectives: Please contact The Dowling Group if there are any changes in your financial situation or investment objectives, or if you wish to impose, add or modify any reasonable restrictions to the management of your account. Our current disclosure statement is set forth on Part II of Form ADV and is available for your review upon request.
It's a busy world. Our newsletter helps keep you tuned in to major market events, money-saving opportunities, filing deadlines, and other important information. One email per week and no spam — promise.
Subscribe