Meet Your Team at The Dowling Group
You have high standards, and so do we. Our principals have been living and working here in Greenwich for decades. We are proud to live here and to help our neighbors succeed. As our company has grown since 1979, we've been careful to hire only those special people who go beyond having solid credentials and strong moral character; quite simply, they are people you'll be comfortable talking to about your goals, concerns, and dreams.
Principals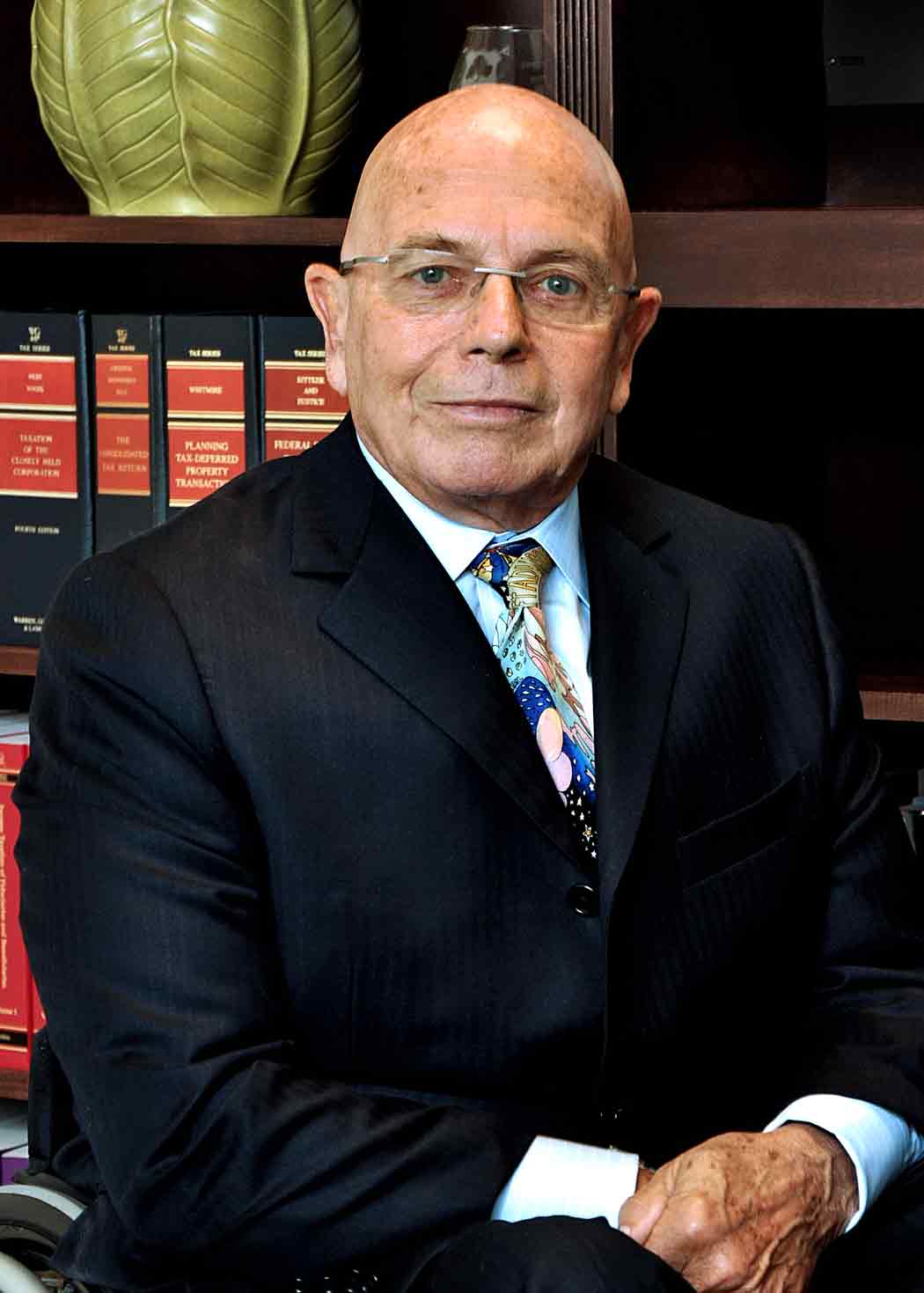 Joseph M. Dowling,

CPA
Founder & Chairman
The Dowling Group
Joe has over 40 years of experience in Tax, Investment Advisory and Wealth Management. Since 1979, he has worked with affluent families and business owners to develop and implement advanced income and estate tax planning strategies, prepare income tax returns, and administer trusts and estates. Joe is a licensed Certified Public Accountant in Connecticut and New Jersey. He serves as trustee and executor to Dowling Group clients.
Soon after graduating from Seton Hall University with a degree in Accounting and completing his audit apprenticeship, Joe began working for Arthur Young & Co. as a Senior Tax Accountant. After 5 years he was promoted to Senior Tax Manager and became responsible for many Fortune 500 corporate clients as well as large international trusts, partnerships and tax exempt organizations.
Joe went on to found Joseph M. Dowling, CPAs in 1979 in Old Greenwich, CT. JMD, CPAs specializes in income tax consulting for individuals, corporations, estates and trusts. As his clients' fiduciary, he also provided Financial Planning and Investment Advisory services. Over the years the financial planning and investment advisory practice grew into a need for a full-service wealth management firm. As a result, Dowling Financial Services, Inc., Registered Investment Advisor was born in 1981, based on the philosophy that planning is the cornerstone to success.
Joe has authored several published articles on advanced tax and estate planning strategies. He has been quoted in media outlets and has also been interviewed for TV, newspapers and magazines.
In his free time Joe enjoys traveling and competing in para-triathlon and other athletic competitions around the world. Joe was formerly the President of the International Wheelchair Road Racers Club (IWRRC), Chairman of Wheelchair Athletics, USA (WAUSA) and Chairman of Long Distance Racing (LDR). He is also a member of the Greenwich Aquatic Hall of Fame and the Mid Atlantic Wheelchair Athletic Association Hall of Fame. Joe is also a recipient of the Key to the City of New York and a recipient of the Rudy Giuliani Award. In his free time he enjoys training for his competitions and mentoring aspiring athletes.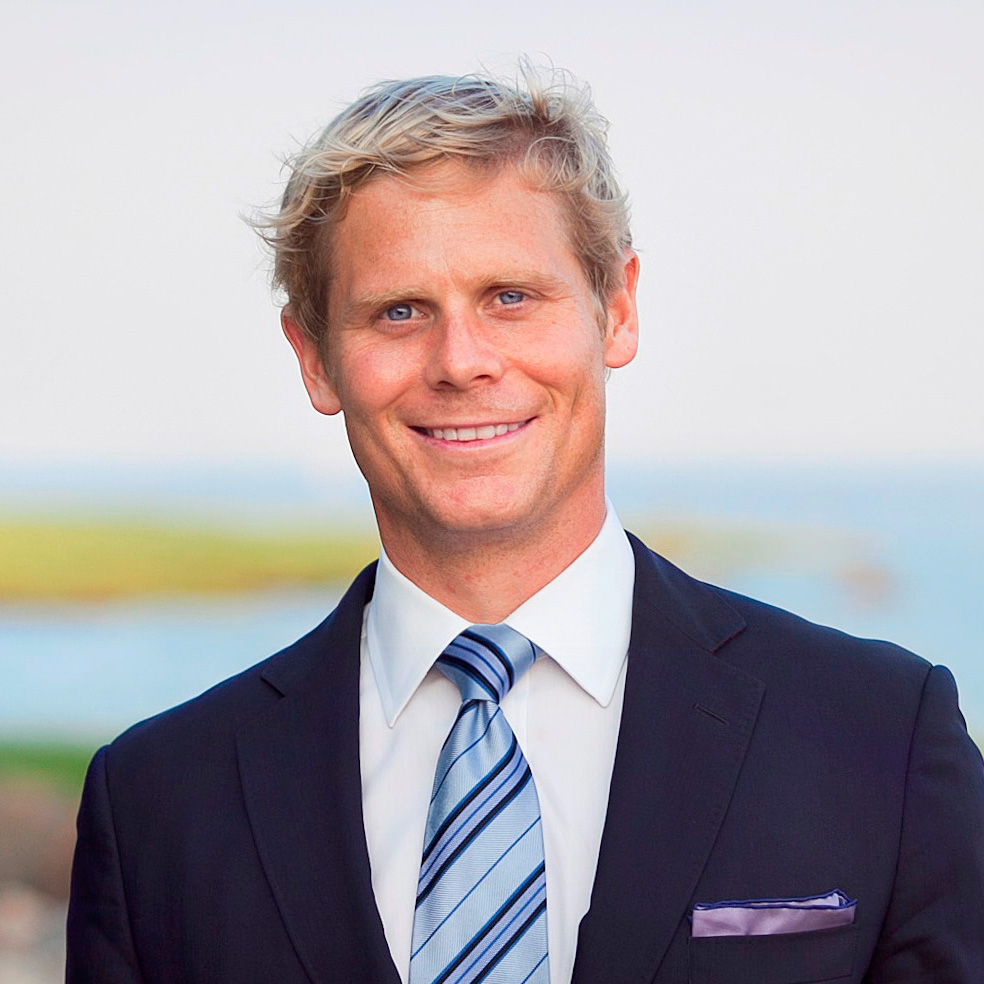 Sean M. Dowling,

CFP

®,

EA
President
The Dowling Group
Sean is the second generation of the Dowling Group Wealth Management. He has been named a Top Wealth Manager of Westchester County repeatedly since 2013 by Westchester Magazine. He has over twenty years' experience in Wealth, Tax and Investment Advisory services. During his time with the Dowling Group, Sean has worked with families and business owners in Greenwich seeking personalized and effective wealth management programs. As a Certified Financial Planner® professional and licensed investment advisor representative registered with the Securities and Exchange Commission (SEC), Sean serves as a fiduciary to all Dowling Group clients.
A graduate of the University of Connecticut, Sean earned his Bachelor's degree in Accounting & Finance. Sean is also a graduate of Sacred Heart University's College for Financial Planning where he completed the Certified Financial Planner course of study. Sean holds the CFP designation as well as the Enrolled Agent (EA) credential granted by the United States Treasury.
Sean has authored several published articles on wealth management and tax planning. He has been quoted in media outlets such as MSNBC, Research Magazine, Greenwich Time, Bankrate and the Fairfield County Business Journal. He is also a frequent guest speaker on taxation and investment planning at community venues, radio and internet broadcasts.
Sean has served as Treasurer for the Financial Planning Association of Fairfield County which provides pro-bono financial planning services and scholarships to those in need, as well as raising the visibility of the financial planning profession. He has also served as the Treasurer for Horizons National at Sacred Heart University. Horizons is an award winning program that provides summer learning opportunities to low income children between the grades of K through 8. In addition to functioning as Treasurer, Sean has served as Co- Chair to the Kids in Crisis Golf fundraiser and Greenwich Town Golf Tournament title sponsor.
In his free time, Sean can be found on the golf course or in a swimming pool. He is a competitive golfer and swimmer who also enjoys fishing, reading and travel.
Tax Team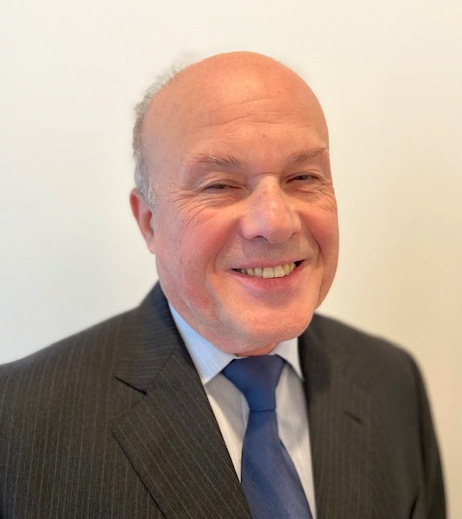 Gregory Geller, CPA
Tax Manager
The Dowling Group
Greg joined The Dowling Group in 2021 with over 25 years of public accounting experience working for regional accounting firms in New York.
Greg specializes in tax and accounting for high-net-worth individuals, partnerships, and corporations. He is a graduate of Pace University with a degree in Public Accounting and is a member of the AICPA.
Greg resides in Cos Cob with his family and enjoys spending his free time with his three grandchildren.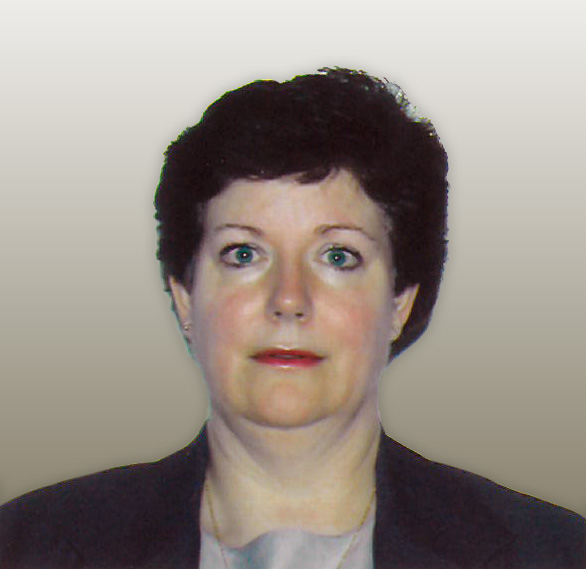 Claire Sterlinski
Tax Consultant
The Dowling Group
Claire has 20 years of professional tax preparation experience in addition to many years of accounting work in the private sector. She joined The Dowling Group in 2021.
Claire graduated from the University of Connecticut with a Bachelor of Science in Finance and a general MBA. She later took accounting courses at Fairfield University.
Claire resides in Riverside. In her spare time, she enjoys reading, movies, and spending time with friends at the Italian Center in Stamford.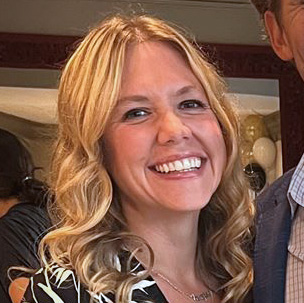 Katie McGroarty
Firm Administrator
The Dowling Group
Katie uses her organizational skills to ensure smooth operations in our busy office. She assists in the development and implementation of the firm's policies and procedures; manages workflow, ensuring deadlines are met and programs are completed accordingly; and is responsible for scheduling, billing and office maintenance. Katie enjoys the ongoing opportunity to learn, grow and fulfill a variety of essential needs at The Dowling Group.
Katie graduated from Eastern Connecticut State University with a BA in English in 2012. She recently moved back to Connecticut after living in Los Angeles, where she worked at a private equity firm. In her spare time she enjoys cooking, working on her food blog, hiking and traveling with her husband, Jack.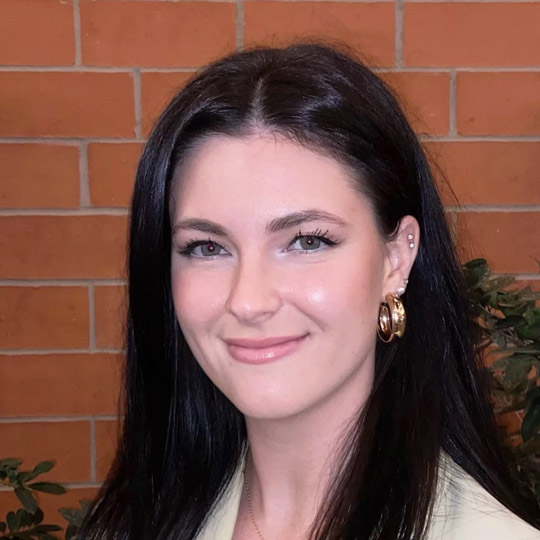 Mackenzie McCormick
Associate
The Dowling Group
Mackenzie started out as a Tax Intern in February 2021 where she prepared individual's returns and collaborated with our Tax Consultants to get a better understanding of the tax software, tax language, and how the current issues regarding COVID-19 have affected the tax world. She also assisted in gathering information and organizing client documents. During the internship, she expanded her knowledge of tax compliance, and starting in August, she will be joining our team as an Associate.
Mackenzie graduated from Sacred Heart University with a BA in Accounting in 2021. She has also been accepted into the Masters of Science in Accounting program at Sacred Heart University, where she will further her education and reach 150-credits to sit for her CPA. She is an alumni for the Theta Rho chapter of Alpha Delta Pi and is looking to stay connected to her sorority through various philanthropic events. Mackenzie is excited to be moving to Stamford, CT with her friends from college. In her free time, Mackenzie enjoys baking, running, traveling, and hanging out with her friends and family.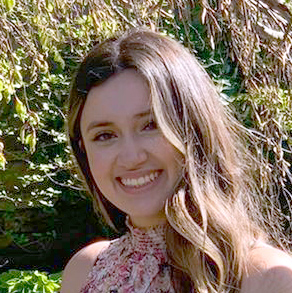 Jackelin Oliveros
Associate
The Dowling Group
Starting as an intern, Jackelin supported TDG's tax team and was therefore able to work across a variety of returns, quickly developing her understanding of the different needs for each client's situation. She found her internship highly rewarding and joined us as an associate in August 2022.
Jackelin graduated from Iona University with a Bachelor of Business Administration in Accounting and Finance. She is currently pursuing her MBA in Management and Finance at Iona and will graduate in May 2023. She then intends to push on and become a CPA. Jackelin is an alumnus of the Beta Alpha Psi honor society and continues to participate in their events.
Jackelin lives in Westchester and enjoys hiking, cooking, watching soccer matches with her brothers, and spending time with friends and family.
Wealth Management Team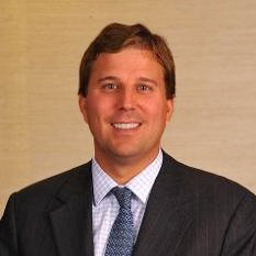 Carlton E. Anderson II
Private Wealth Manager
The Dowling Group
Carl has built his advisory practice at major institutions over his 25-year career including time at Goldman Sachs, Charles Schwab, and Lehman Brothers. His philosophy to put client's interests first is why The Dowling Group is a good fit for Carl to continue his practice.
Carl had been in financial services for over 25 years, but he's really been exposed to the business his entire life. Carl's father had been a broker since 1971, selling municipal bonds which helped build Manhattan's infrastructure and bridges. Carl recalls dinner conversations centered on money and stability. These family discussions built the foundation for Carl's vision: hard work and financial independence will yield a secure future.
Carl's experience has led him to focus on estate planning, risk management and wealth accumulation. His clients describe him as hardworking, honest, and dedicated with a genuine sense of caring about their well-being. Carl's practice continues to expand due to grateful clients who refer family and friends.
Carl is a registered representative of The Dowling Group and operates as a fiduciary to The Dowling Group's clients. He holds his industry licenses through the Securities and Exchange Commission, holds Series 7, 55, 63, and 65 securities registrations, and is licensed to sell life and health insurance.
Carl graduated from the University of New Hampshire in 1993, where he was a member of the Rugby team. His hobbies include sailing, lacrosse, running, hockey, and skiing. He lives in Greenwich with his wife and two children and is an active member of the community. Two of his favorite leisure activities are coaching his children's sports teams and serving as the vice president of the Greenwich Business Club.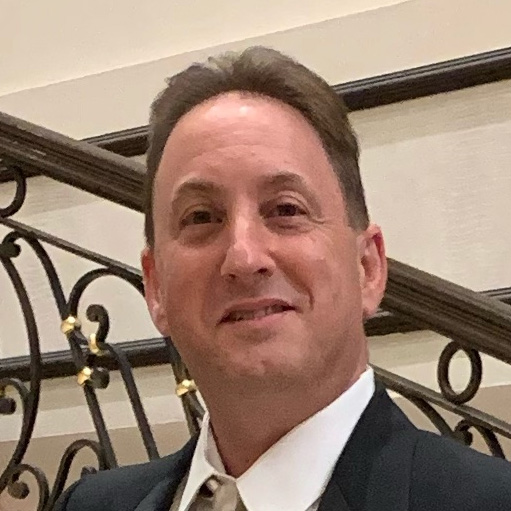 Joe Manno
Associate
The Dowling Group
Joe has been fascinated with investing ever since he bought his first stock during his junior year of college. After graduating from Manhattan College he worked in multiple functions including IT, Marketing and Finance. Joe previously worked at Kraft Foods, where he moved from corporate IT to a Financial role within the Gevalia and Coffee Division. He later joined the marketing team at Direct Wines. After 12 wonderful years of growing the business and sipping some of the finest wines, Joe decided to pursue his personal passion of finance and charity work full-time.
Joe volunteers with Housatonic Habitat for Humanity in Danbury, CT. He helps educate participants on ways to manage debt and increase their credit scores, along with creating spending journals, budgets and personal balance sheets.
After a fortunate happenstance of reconnecting with Sean, Joe joined the Dowling Group and is thrilled to be working with multiple clients on a daily basis. He is looking forward to having interesting conversations about portfolio analysis, asset allocation models, retirement spending strategies and more.
In addition to playing golf, listening to music, and spending time with his friends and family, Joe is always excited to talk about the latest happenings with the New York Giants and New York Rangers!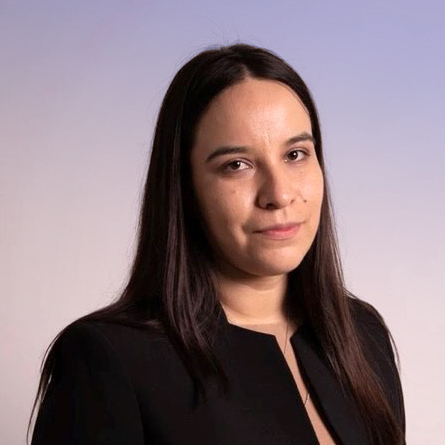 Teresa Tinajero
Associate
The Dowling Group
Teresa joined the Dowling Group in February 2023 as a Tax Intern. During her internship she had the opportunity to collaborate with our tax team and learn the tax language and software.
After completing her internship, she joined us as an Associate in May 2023 to be part of our wealth management team, which aligns with her long term career and educational goals.
Teresa graduated from Sacred Heart University in 2022 with a Bachelor's of Science in Finance & Management. She is furthering her education at Sacred Heart University by pursuing her Master's degree in the Finance & Investment Management program.
Teresa lives in Stamford, where she enjoys baking and spending time with her family and friends.
We're confident you'll love working with us. Let's start discussing your next steps.
Let's Talk