Meet Your Team at The Dowling Group
You have high standards, and so do we. Our principals have been living and working here in Greenwich for decades. We are proud to live here and to help our neighbors succeed. As our company has grown since 1979, we've been careful to hire only those special people who go beyond having solid credentials and strong moral character; quite simply, they are people you'll be comfortable talking to about your goals, concerns, and dreams.
Principals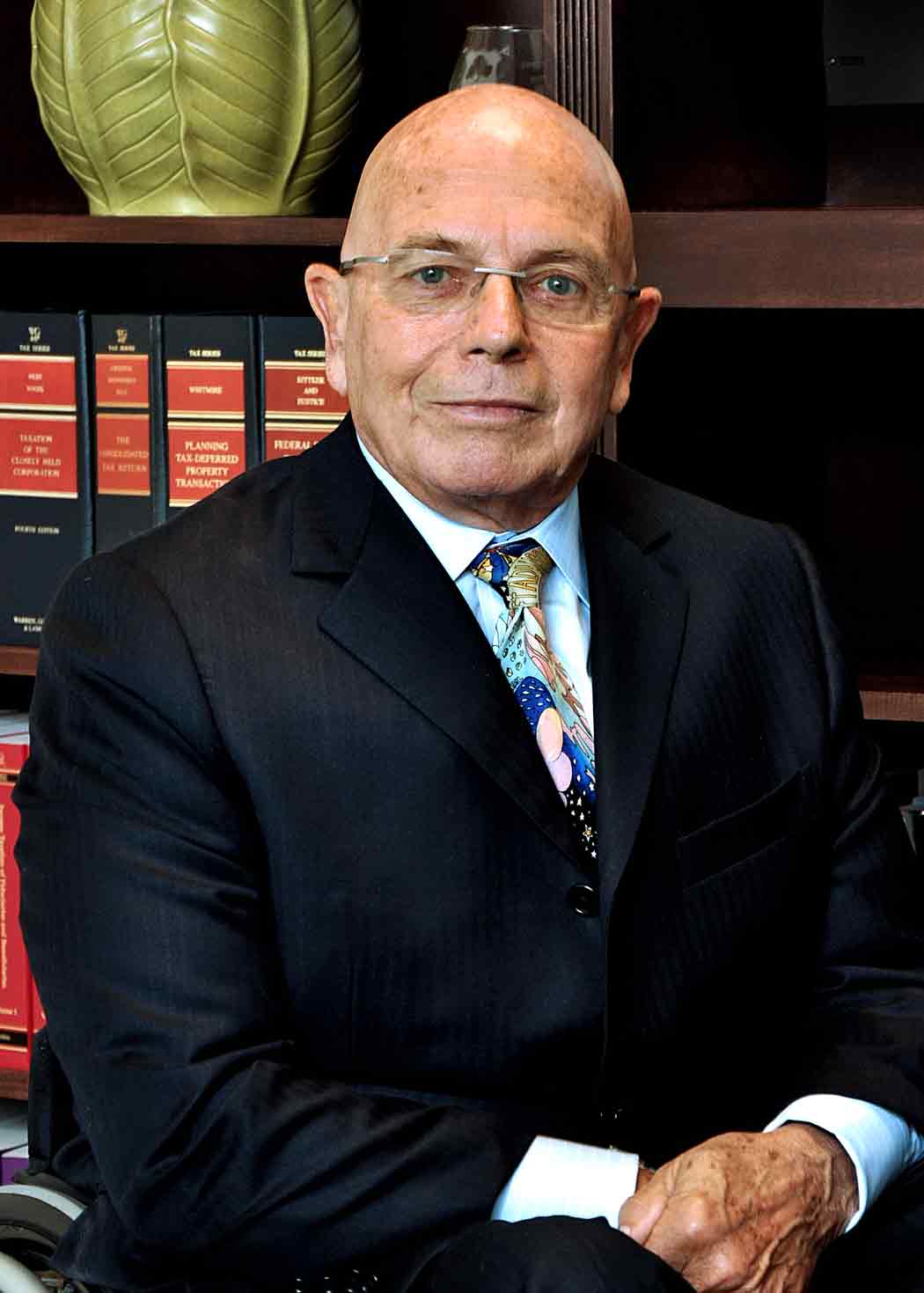 Joseph M. Dowling,

CPA
Founder & Chairman
The Dowling Group
Joe has over 40 years of experience in Tax, Investment Advisory and Wealth Management. Since 1979, he has worked with affluent families and business owners to develop and implement advanced income and estate tax planning strategies, prepare income tax returns, and administer trusts and estates. Joe is a licensed Certified Public Accountant in Connecticut and New Jersey. He serves as trustee and executor to Dowling Group clients.
Soon after graduating from Seton Hall University with a degree in Accounting and completing his audit apprenticeship, Joe began working for Arthur Young & Co. as a Senior Tax Accountant. After 5 years he was promoted to Senior Tax Manager and became responsible for many Fortune 500 corporate clients as well as large international trusts, partnerships and tax exempt organizations.
Joe went on to found Joseph M. Dowling, CPAs in 1979 in Old Greenwich, CT. JMD, CPAs specializes in income tax consulting for individuals, corporations, estates and trusts. As his clients' fiduciary, he also provided Financial Planning and Investment Advisory services. Over the years the financial planning and investment advisory practice grew into a need for a full-service wealth management firm. As a result, Dowling Financial Services, Inc., Registered Investment Advisor was born in 1981, based on the philosophy that planning is the cornerstone to success.
Joe has authored several published articles on advanced tax and estate planning strategies. He has been quoted in media outlets and has also been interviewed for TV, newspapers and magazines.
In his free time Joe enjoys traveling and competing in para-triathlon and other athletic competitions around the world. Joe was formerly the President of the International Wheelchair Road Racers Club (IWRRC), Chairman of Wheelchair Athletics, USA (WAUSA) and Chairman of Long Distance Racing (LDR). He is also a member of the Greenwich Aquatic Hall of Fame and the Mid Atlantic Wheelchair Athletic Association Hall of Fame. Joe is also a recipient of the Key to the City of New York and a recipient of the Rudy Giuliani Award. In his free time he enjoys training for his competitions and mentoring aspiring athletes.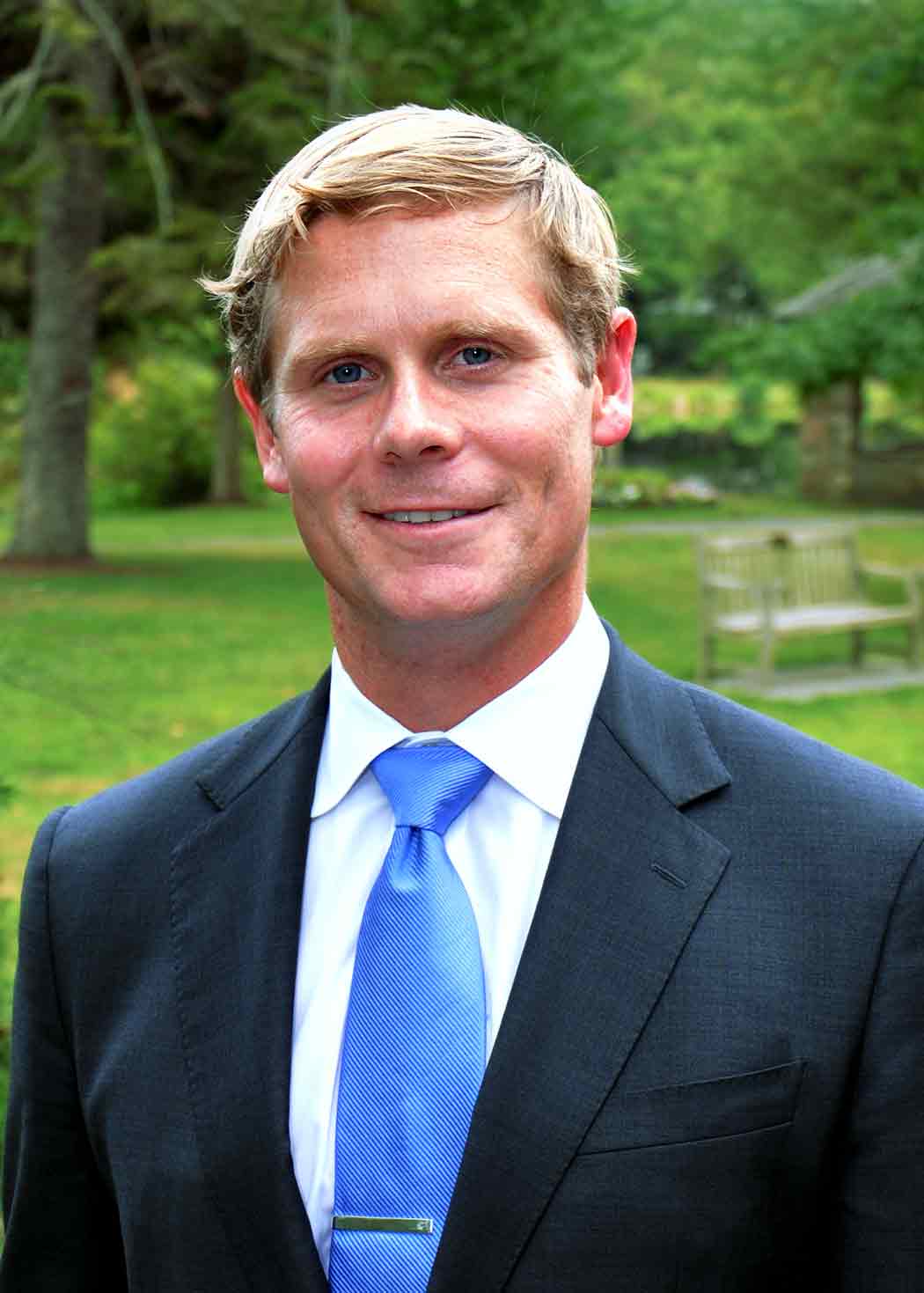 Sean M. Dowling,

CFP

®,

EA
President
The Dowling Group
Sean is the second generation of the Dowling Group Wealth Management. He has been named a Top Wealth Manager of Westchester County each year since 2013 by Westchester Magazine. He has over fifteen years' experience in Wealth, Tax and Investment Advisory services. During his time with the Dowling Group, Sean has worked with families and business owners in Greenwich seeking personalized and effective wealth management programs. As a Certified Financial Planner® professional and licensed investment advisor representative registered with the Securities and Exchange Commission (SEC), Sean serves as a fiduciary to all Dowling Group clients.
A graduate of the University of Connecticut, Sean earned his Bachelor's degree in Accounting & Finance. Sean is also a graduate of Sacred Heart University's College for Financial Planning where he completed the Certified Financial Planner course of study. Sean holds the CFP designation as well as the Enrolled Agent (EA) credential granted by the United States Treasury.
Sean has authored several published articles on wealth management and tax planning. He has been quoted in media outlets such as MSNBC, Research Magazine, Greenwich Times, Bankrate and the Fairfield County Business Journal. He is also a frequent guest speaker on taxation and investment planning at community venues, radio and internet broadcasts.
Sean has served as Treasurer for the Financial Planning Association of Fairfield County which provides pro-bono financial planning services and scholarships to those in need, as well as raising the visibility of the financial planning profession. He has also served as the Treasurer for Horizons National at Sacred Heart University. Horizons is an award winning program that provides summer learning opportunities to low income children between the grades of K through 8.  In addition to functioning as Treasurer, Sean has served as Co- Chair to the Kids in Crisis Golf fundraiser and Greenwich Town Golf Tournament title sponsor.
In his free time, Sean can be found on the golf course or in a swimming pool. He is a competitive golfer and swimmer who also enjoys fishing, reading and travel. Sean and his wife, Jessica, whom he met in the pool, live in Old Greenwich, CT with their daughter Brighid and son Finn.
Associates
Walter M. Primoff, CPA/PFS, CGMA
Tax Advisor
The Dowling Group
Walter is a past Deputy Executive Director of the New York State Society of CPAs and is an authority on the building and management of successful CPA firms. At the Society, he was instrumental in the development and passage of New York's LLC/LLP laws. Connecticut and other states used the New York findings to enact their LLC statutes. Walter also oversaw the creation of Luca Online, one of the nation's first large intranets, developed to serve the Society's 30,000 members.
Walt grew up inside his family's CPA firm, where he advised successful business owners in many industries and served the full range of middle income through ultra-high-net-worth clients. A frequent speaker and writer, he received both the CPA Journal's prestigious Max Block Award and Tax Advisor magazine's "Article of the Year" award and is a resource to both general and technical publications.
Walter resides in Cos Cob with his wife Margaret. He serves on the boards of New York City's Washington Square Music Festival, UJA/Federation of Greenwich, Mamaroneck's Sarah Neuman Center for Health and Rehabilitation, and the Margaret Neubart Foundation, for which he is Managing Trustee.
Stephen Ng
Associate
The Dowling Group
Stephen is a licensed Investment Advisor Representative specializing in operations, client support, and investment management. Prior to The Dowling Group, Stephen worked in banking and has had stints at Key Bank, TD, and Morgan Stanley. Stephen studied Political Psychology at Stony Brook University and is currently a Certified Investment Management Analyst (CIMA) candidate expecting to sit for the exam in 2020.
Katie McGroarty
Office Manager
The Dowling Group
Katie uses her organizational skills to ensure smooth operations in our busy office. She assists in the development and implementation of the firm's policies and procedures; manages workflow, ensuring deadlines are met and programs are completed accordingly; and is responsible for scheduling, billing and office maintenance. Katie enjoys the ongoing opportunity to learn, grow and fulfill a variety of essential needs at The Dowling Group.
Katie graduated from Eastern Connecticut State University with a BA in English in 2012. She recently moved back to Connecticut after living in Los Angeles, where she worked at a private equity firm. In her spare time she enjoys cooking, working on her food blog, hiking and traveling with her husband, Jack.
We're confident you'll love working with us. Let's start discussing your next steps.
Let's Talk