December 13, 2018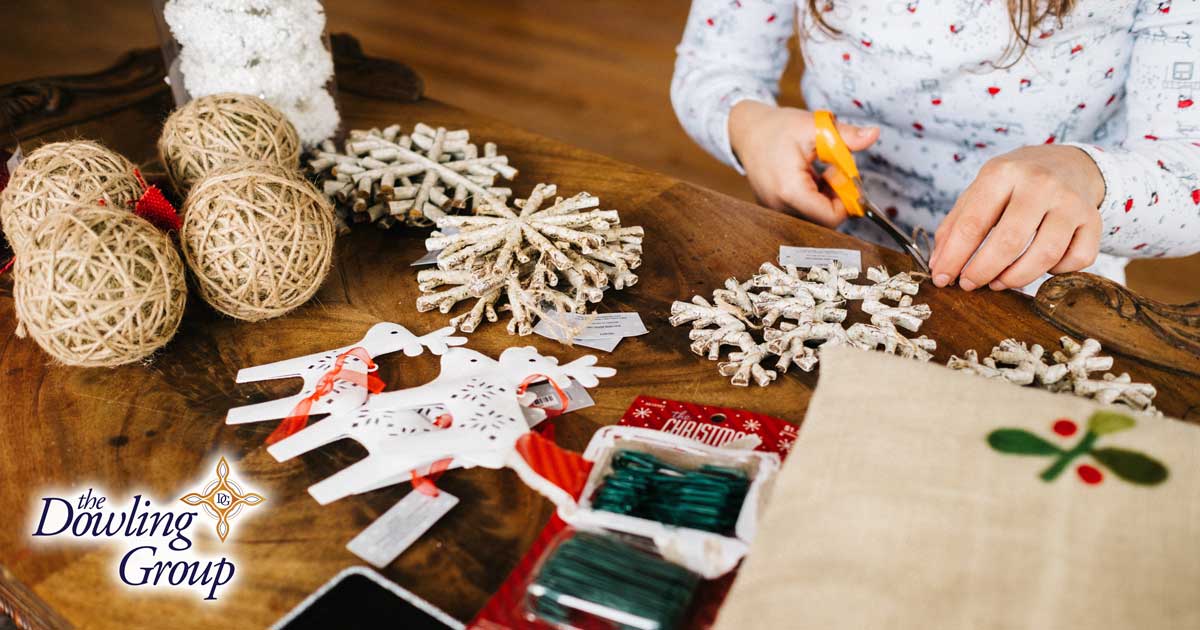 Make Something Memorable for the Holidays
In addition to making wonderful memories during the holiday season, almost two-thirds of Americans – including people of all income levels – make the gifts they give to family and friends. Many handmade gifts also make a great project for the little ones and can help them express their appreciation for the special people in their lives. If you're looking for some great gifts to make, here are some ideas:
No matter how you celebrate the holidays, we hope they will be happy and memorable! We at The Dowling Group extend our sincere wishes for your good health and happiness and look forward to celebrating as you achieve your goals.
Best regards,
Sean M. Dowling, CFP, EA
President, The Dowling Group Wealth Management
Please feel free to forward this commentary to family, friends, or colleagues. If you would like us to add them to the list, please reply to this e-mail with their e-mail address and we will ask for their permission to be added.
---
ADV & Investment Objectives: Please contact The Dowling Group if there are any changes in your financial situation or investment objectives, or if you wish to impose, add or modify any reasonable restrictions to the management of your account. Our current disclosure statement is set forth on Part II of Form ADV and is available for your review upon request.
It's a busy world. Our newsletter helps keep you tuned in to major market events, money-saving opportunities, filing deadlines, and other important information. One email per week and no spam — promise.
Subscribe